BEING IN PAIN ISN'T
A NORMAL PART OF BEING ACTIVE
You're passionate about the sports or activities you love and dedicate a big chunk of your free time to them.
But how many hours have you spent grinding away on a foam roller or jamming a lacrosse ball into a knot?
How often has your warm-up, passive stretching, or corrective exercises taken longer than doing your actual

 

activity

?
And how many times have you felt immediate relief only to wake up the next day to the same aches, pains and tightness?
You can make long lasting change that will complement your favorite sport or activity, not take away from them.
​
I'll show you how. 
Introducing...


KINSTRETCH ONLINE
with Pippin Performance
Your source for anytime, anywhere mobility workouts for the everyday athlete.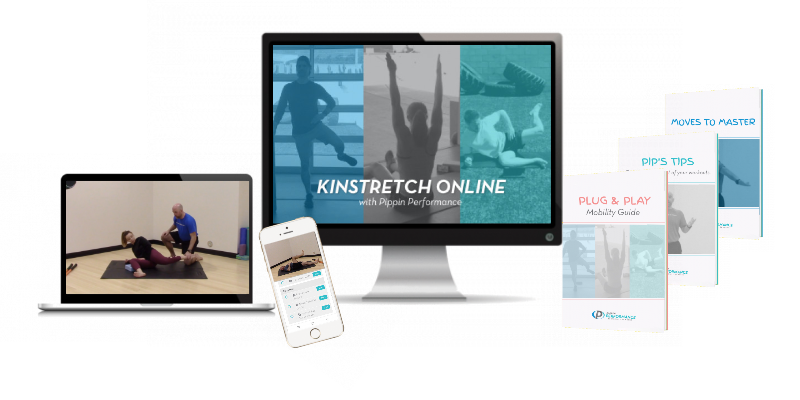 WHAT IS KINSTRETCH?
Kinstretch is kind of like if yoga and physical therapy had a baby.
​
It's a movement enhancement system that uses mobility training to get to the root of the problem at the joint level, which is where all movement - and all of those nagging issues - come from. 
​
The Kinstretch system is one born out of scientific research. All of the movements and training techniques have been selected based on a meticulous and rigorous investigation of evidence, conducted by physical conditioning and medical experts, as it pertains to body control, injury prevention, joint health, and physical longevity.
We build strength and control at your joints with the mobility training in Kinstretch Online and those problems become a thing of the past. 
​
Get ready to work with your body in ways it's probably never been used before. 
The end result?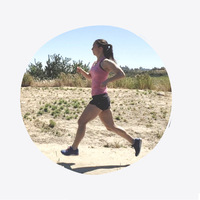 Relieve nagging aches, pains, and tightness, and reduce the risk of future injury.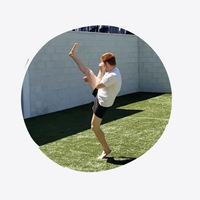 Improve body control, flexibility, strength, and power.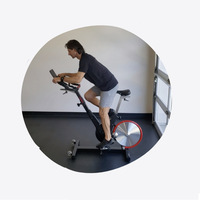 Accelerate recovery and increase sports performance.
CREATED FOR THOSE WHO…​
Are sick and tired of nagging issues holding them back from enjoying the active things they love. 
Are looking for a self care routine that won't take time away from their favorite activities.
Want lasting results, not temporary "fixes" or fads.
Want guidance from an expert who takes the guesswork out of it so you can just show up and put in the work.
Beginners to advanced movers welcome!
MEET YOUR COACH
MATT PIPPIN
NSCA C.S.C.S., FRC M.S., C.F.S.S.
Hey there! I'm Coach Matt Pippin, otherwise known as "The Mobility Guy" - and I've been a Strength and Mobility Coach for over 15 years, having worked with over a thousand professional and collegiate athletes, weekend warriors and those who simply want to enjoy an active, pain-free life. 
​
The sky's the limit on your movement potential and I'll show you how. 
​
If you're ready to see for yourself, then join me and other movers just like you.
​
I'll see you inside!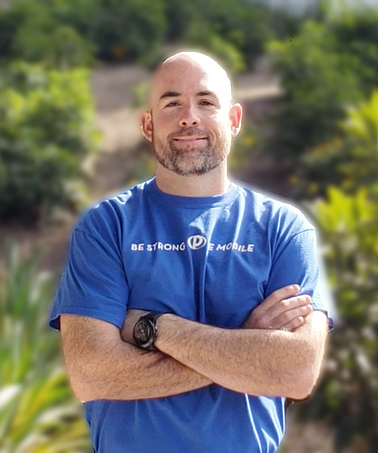 WHAT'S INCLUDED IN YOUR MEMBERSHIP
Get simple, effective mobility workouts designed to progress you through each month so you're actually making improvements, not just following along with a video. 
What You Want: Choose from a variety of upper, lower and total body workouts to target your current movement needs. 
When You Want It: 15, 20, 30 and 40 minute options to fit your schedule so you're not taking time away from other activities. 
Choose Your Path: Follow our programming to guide you each month or choose your own path to move at your own pace. 
Anytime, Anywhere: Do your workouts at home or on the go on your desktop, tablet or mobile device.
Watch a Sneak Peak Below!
Kinstretch Online is more than just workouts

…
Your membership also includes:
​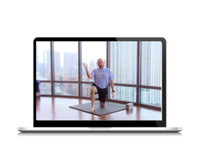 Access to Expert Coaching
Get all of your strength and mobility questions answered by Coach Matt and submit requests for specialty workouts to help you with a specific goal or pain point.​
Assessment Tools
In order to make change, you first need to know where you started, right? Members are given assessment tools to track progress as they move through the program.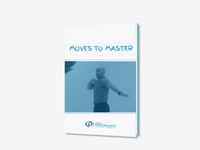 Moves to Master
Get familiar with some of the key mobility moves that you'll see in these workouts and learn how you can use them throughout the day to supercharge your joint health.
Pip's Tips
Perfect for the first time mobility user, we've put together key tips on how to move through these workouts so you can get the most out of every move safely and efficiently.
Plug & Play Mobility Guide
)Learn how to incorporate these workouts with your favorite sport or activity so you're complementing what you're already doing.
GET INSTANT ACCESS TO KINSTRETCH ONLINE
Hassle-free 14 day money back guarantee. Cancel anytime.
SEE WHAT OTHERS ARE SAYING
"After that first class I was hooked. It was like having a magnifying glass that instantly showed me where my weaknesses were hiding. For an athlete like me, that can be the difference between winning and losing."
- SPIKE C.
"Before starting Kinstretch I was in pain due to lifting and surfing with joints that weren't capable of what I was trying to put them through. 
I can now push the limits when surfing, knowing that I've put in the work to ensure my body is ready for any weird position I might find myself in when riding a wave. 
Now I can pursue sports and life with more confidence and less worry about injury."
​
- WILL G.
"I feel stronger, I've been able to mitigate future problems and it speeds up my recovery like nothing else. I fit in a little mobility training in my morning routine and "boom!" I feel better as I move throughout the day."
- JEN S.
"I've had nagging neck and lower back pain for over 20 years and have tried everything from acupuncture, to a chiropractor and it didn't work. 
I was desperate to find a solution to get rid of the pain and be able to move freely and athletically for the rest of my life. 
My lower back pain has gone away, my hips are much more mobile and my range of motion has increased in all areas. Now I can pursue sports and life with more confidence and less worry about injury."
​
- JUSTIN L.
"After doing a workout I feel less restricted and notice that I have better freedom of movement throughout my whole body. That translates to less stress from all of the exercising I do and more confidence when teaching that I'm not going to tweak something."​​
​
- VICTOR V.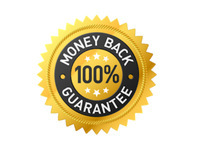 14-DAY NO QUESTIONS ASKED MONEY BACK GUARANTEE
When you join Kinstretch Online with Pippin Performance, you're protected by our 14-day 100% Satisfaction Guarantee. If you go through the training and are unsatisfied, simply contact me within 14 days and I'll give you a 100% refund, no hard feelings (but I might cry). 
This is completely risk-free… 
If you think there's even the slightest chance that this program can help you move, feel and perform at your highest level, then stop procrastinating and join us for Kinstretch Online.
You have nothing to lose…except wasted time on that foam roller.

YOU MIGHT BE WONDERING…
What equipment do I need? 
During any given workout you may need some of the following:​
Something to balance on like a chair, wall, foam roller, counter, etc.
2 yoga blocks or something similar to prop yourself up with like pillows, folded towels, blankets, etc.
A yoga mat or someplace comfortable to move around on the floor
​
*What you need for each workout is listed above it so you can come prepared.
​
Do I need a gym membership? 
Nope! You can do these exercises anytime, anywhere. Isn't that awesome?
How much time will this take me? 
Workouts vary between 15 and 45 minutes so you can pick what fits in your schedule. In an ideal world, you would do one of the shorter and longer workouts, once a week for a total of one hour per week (more is always welcome!).
​
What skill level is this for (beginner, intermediate or advanced)?
Kinstretch Online with Pippin Performance is for anyone at any skill level. During each workout I coach through how you can increase or decrease the intensity depending on what works for you as well as different modifications based on how you may be feeling. There are also bonus guides and resources for those new to mobility training to help you get familiar with some of the exercises and get the most out of these workouts. 
​
How does this program work? 
When you enroll in Kinstretch Online with Pippin Performance, you'll get immediate access to the program via a private account. Shortly after, you'll receive a welcome email with information on how to access the private Facebook community and tips on where to start in the program. Each month, you'll receive 10 new workouts plus, you'll have the 10 from the month prior so you always have 20 in your arsenal to choose from.
I have a current injury - is this ok for me? 
This program can absolutely help you with current pain or injury. Unless you've popped a tendon or ligament, are in a cast, or just recovering from surgery, this program is for you. Before beginning any new program we recommend speaking with your medical professional and for help dealing with a specific pain or injury, check out our Mobility Matters program. 
What if I'm not injured?
Excellent! This is the perfect time to take control and be proactive about your movement. Even though you may not have an injury or pain at this moment, the majority of people have restrictions and compensations that will lead to issues, especially if you're an active person. These workouts will open your eyes to where strengths and weaknesses are lurking so you can work to improve them.
Will this interfere with my current training or exercise program?
Absolutely not. The great thing about mobility training is that it complements the activities you're currently doing and will help you improve performance like crazy.
​
Is this a recurring payment or on-time payment?
Kinstretch Online with Pippin Performance is a subscription based plan that starts after your 7-day trial and is renewed monthly or annually depending on the plan you signed up for. 
​
What if I want to end my subscription?
I get it, life happens. I'd be bummed to see you go but if at any time you want to end your subscription, you can do so at any time through your account once you're logged in. You will have access to the program for the duration of your billing cycle. 
​
What if I am unhappy with this program? 
I genuinely hope you're completely thrilled with this program but if for any reason, you've gone through it and are unhappy with your results, we have a 14-Day Money Back Guarantee policy. 

WHAT YOU'RE GONNA GET…
Your Kinstretch program on demand membership includes:
10 New Mobility Workouts East Month ($240 Value)
Exclusive Access to Expert Coaching

 

($350 Value)
Assessment Tools ($150 Value)

BONUS!

 Moves to Master

 

($100 value)

BONUS!

 Pip's Tips ($100 value)​

BONUS!

 Plug and Play Mobility Guide ($200 value)
TOTAL MEMBERSHIP VALUE = $1,140
GET INSTANT ACCESS TO KINSTRETCH ONLINE
Hassle-free 14-day money back guarantee. Cancel anytime.