THE 4 LETTER WORD NO RUNNER WANTS TO HEAR
Let's face it. If you enjoy running, having to rest because you got hurt and take time off until it gets better, is the last thing you want to do. 
But the numbers are staggering. Anywhere from 65-85% of runners get injured each year. And 50% of them are recurring. 
​
It's time to change that. 
​
No more worrying if this will be the run that tweaks your ankles, knees or hips.
​
No more setbacks and inconsistency in your running due to these nagging issues.
And no more wasting time, money and energy on modalities that aren't giving you long lasting results. 
Introducing...
THE STRONG & MOBILE RUNNER
30 DAY PROGRAM
Your complete guide to relieve pain and bulletproof your body so you can keep running the way you want to...for longer.
In this 30 day program, you'll get down to the root of all movement by using simple mobility exercises to target the areas of the body that take the most abuse from running; the hips, knees, ankles, and feet. 
​
In just 15 minutes a day, you'll get the tools to:
Relieve nagging aches, pain and tightness
Reduce the chance of future injury
Boost strength, stability, power and coordination
Establish healthy movement patterns that will improve overall running performance
​
The end result?
Run faster and run farther without the fear of pain or injury slowing you down. 
WHO THE PROGRAM IS FOR
The Strong & Mobile Runner is designed for runners at every skill level, whether it's running for leisure, training for a race, or just coming off of one. This program is for you if:
You're currently dealing with pain in your hips, knees, ankles or feet. 
You find yourself getting hurt frequently.
You're looking to improve running mechanics. 
You're looking to be proactive and get in front of issues before they start.
Specific Issues This Will Help You With:
Runner's Knee
Achilles Tendinitis
Tight Glutes & Hip Flexors (Psoas)
Hamstring Issues
Plantar Fasciitis
Shin Splints
Iliotibial (IT) Band Syndrome
Sprained/Rolled Ankle
If you've started questioning if all the time you spend foam rolling, stretching or getting massaged is actually making a real improvement, then this program is for you.
THE KEY TO LONG LASTING CHANGE
As a runner, your ability to run long distances, sprint, or change direction depends on how well you move - aka - how mobile you are. 
What surprises most is that all movement and injury stems from your joints. 
Even if you're having issues like knots or tightness in your muscles…that's an alarm from your nervous system that it doesn't feel safe, brought on by imbalances in how your joints work together. 
​
Mobility training is joint training and is the most simple and effective way to get right down to the root of all movement.
This is where the Strong & Mobile Runner comes in.
WHAT'S INCLUDED IN THE PROGRAM
The Strong & Mobile Runner is broken out into 4 phases where through video instruction and PDF action guides, I'll coach you through how to safely do the exercises and regress or progress each, based on your needs.
You'll walk away with an understanding of the "why" behind what you're doing and how it is helping you. My goal is to empower you to confidently take control of your self-care now and in the future with the following tools: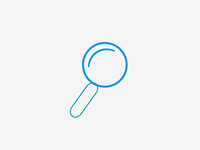 See where problems are coming from and where they may be lurking. This is so important because if you don't know where movement limitations are coming from, how can you make changes?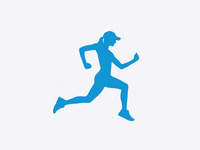 EXERCISES FOR RUNNING DAYS
Get the specific exercises that complement your running, get your joints prepped and build the connection with your body that's so important while you run.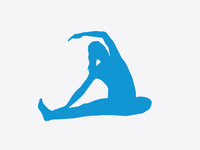 EXERCISES FOR
NON-RUNNING DAYS
In each phase on your non-running days, you'll spend dedicated time focusing on one of the joints that play an important role in running.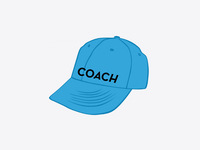 EXPERT COACHING
To guide you through any modifications and progressions so you can progress safely on your own.
We've taken the guesswork out of it so you know exactly what to do and when, along with direction on how to make this fit into your schedule.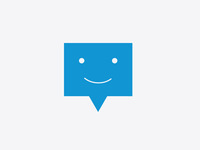 Questions along the way? You're not alone in this! Email Coach Pippin anytime for support during every stage of your mobility transformation.


PLUS, THESE BONUSES
Bonus #1: 4 Strength Training Workouts 
Reinforce the mobility training you'll do in this program and build strength in areas that are required for optimal running.
​
Bonus #2: The Sticky Joints Protocol
This 6 week guide will show you what to do after the Strong & Mobile Runner, if you notice a certain area of your body is "sticky" so you can show it some love and get ahead of major problems.
Bonus #3: The Keep Progressing Protocol
This 6 week guide will show you what to do after the Strong & Mobile Runner, when you're ready to progress, so you're always striving to make improvements.
GET INSTANT ACCESS TO
THE STRONG & MOBILE RUNNER
And see the difference 15 minutes a day can make.
OVER 1,000 EVERYDAY ATHLETES AND COUNTING...
Helping people move, feel and perform at their highest level with our programs.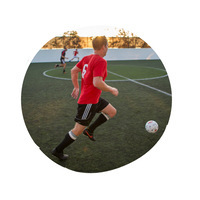 KEVIN R.
"It's what was happening outside of my mobility practice that I noticed the most. Dropping into a deeper squat at the gym, walking the stairs with less knee pain, until I realized "holy s#!t, I was getting lower and responding faster on the soccer field."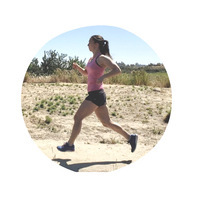 JEN S.
"After struggling with ongoing hamstring pain, I decided to give mobility training a try and I'm so glad I did! My hamstring pain is gone, my hip range of motion has increased like crazy and all of this helps me crush the 24 hour Go Ruck events I do, the Century bike rides, swimming, running, and rock climbing."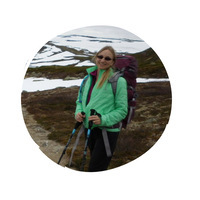 LARA B.
"After 3 rounds of physical therapy didn't help, I decided to give mobility training a try and I've found this to help SO much with pain relief!"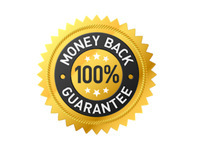 Still on the fence? We've got you covered with a 
14-DAY MONEY BACK GUARANTEE
I'm completely confident that this program will help you move and feel better but if you go through the training and are unsatisfied, simply contact me within 14 days and I'll give you a 100% refund, no hard feelings (but I might cry). 
This is completely risk-free… 
You have nothing to lose…except downtime between pain and injury.
YOU MIGHT BE WONDERING...
How is the program setup?
I've set this up to guide you through the training as if you were with me in person. To keep you from getting overwhelmed I've broken this out into 4 phases that'll target the main joints involved in running; the hips, knees, ankles and the toe/foot complex.
How long do I have access to the program?
You have lifetime access to everything from the Strong & Mobile Runner so you can continue to progress. 
What equipment do I need? 
You won't need any gym equipment for these exercises but some will require a small prop here or there that you can find in your home. Common props we'll use are things like a yoga block or pillow to help prop you up in certain positions, something to balance on like a wall or back of a chair, a thick magic marker, and a lacrosse ball or tennis ball.
How much time will this take?
Our goal is to always complement your other activities, not take away from them, so to keep this manageable when first starting out, it shouldn't take you longer than 15-20 minutes each day. As you get more familiar with the exercises that time will be cut in half.
What skill level is this for?
The Strong & Mobile Runner is for anyone at any skill level. During each exercise I coach through how you can increase or decrease the intensity depending on what works for you as well as different modifications based on how you may be feeling.
​
What does this program help with?
This program is designed to help you with aches, pains or tightness related to your hips, knees, ankles, and the toe/foot complex, as well as support the demands that running puts on the body so you can be proactive and supercharge your sports performance.
Will this interfere with my current training schedule?
Absolutely not. This 30 day program is designed to work with your goals and your current training schedule. Whether it's running for leisure, training for a race, or just coming off of one, you can take this and apply it to what works for YOU.
What if I am unhappy with this program? 
I genuinely hope you're completely thrilled with this program but if for any reason, you've gone through it and are unhappy with your results, we have a 14-Day Money Back Guarantee policy.